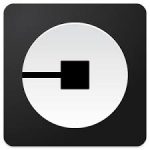 Hager Executive Search Partner and VP of Talent Acquisition Greg Lamboy was interviewed last week by Bernadette Tansey of Xconomy with regard to Uber's CEO search.  And while the announcement that Expedia CEO Dara Khosrowshahi had been selected for the role took place only two days after publication, the article offers some valuable insight into what goes into the CEO search process and the complications that can arise during the course of a high level Executive CEO Search.
In a CEO Search Like Uber's, Is There Haggling Room for Contenders?
One of the key takeaways that Lamboy offers is that in any CEO search, knowing the direction the company is seeking to take is vital to choosing the right talent.  As Lamboy had outlined in a previous blog post, the three key questions that need to be addressed with any search are: Where are you now? Where do you want to go? and How do you get there?  Answering these three questions allows the board and the Executive Search firm to more clearly define the type of talent they need.
In the case of Uber's CEO search, they needed to answer whether they needed someone with IPO experience or someone with M&A experience for their CEO search.  Given all the talk of Uber's potential IPO offering, it's interesting that they chose Mr. Khosrowshahi as he made waves in 2015 with Expedia's buying spree – Travelocity, Orbitz Worldwide and HomeAway were all acquired by Expedia in 2015 under Mr. Khosrowshahi's watch.  Could that portend a possible takeover of Lyft?  Time will tell…
Another question the article cites comes from the perspective of the potential candidate in a CEO search like Uber's.  Namely, how much information about Uber's financial and cultural challenges will be shared with potential candidates.  There's a delicate balance to be struck. Sharing too much information with a candidate can risk information being leaked to competitors.  Sharing too little can set up a new CEO for failure if they're not prepared to deal with a pending crisis.  Either way, Mr. Khosrowshahi has his work cut out for him.
This is not the first time Hager Executive Search has been called upon to discuss Uber's CEO Search.  Previously, Lamboy was interviewed by The Guardian's Olivia Solon where he spoke about whether a disruptive technology company like Uber required a disruptive culture.